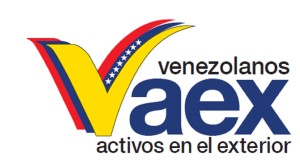 VAEX is formed for the purpose of promoting the cultural knowledge of Venezuela through activities and festivals geared to developing a better understanding of the Venezuelan traditions, raising awareness about the social issues of the Venezuelan citizens and preserving the Venezuelan heritage among Venezuelans and non Venezuelans.
VAEX es fundada con el fin de promover el conocimiento cultural de Venezuela a través de actividades y festivales orientados al desarrollo de una mejor comprensión de las tradiciones venezolanas, concientizar acerca de los problemas sociales de los ciudadanos venezolanos y preservar el patrimonio venezolano entre sus ciudadanos y el resto de la comunidad.
Por y Para Venezuela.